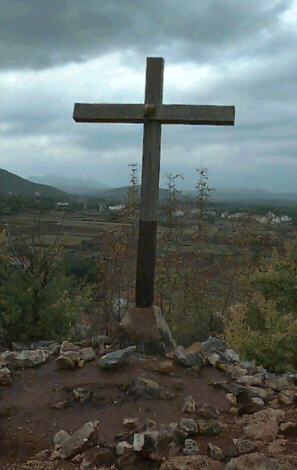 June 25 was the 24th anniversary of the purported apparitions of Our Lady in Medjugorje. For a fascinating report on Medjugorje, check out The Miracle Detective by Randall Sullivan. Sullivan is a contributing editor at Rolling Stone who approached Medjugorje as a skeptic but was swayed by his firsthand experience and interviews with the seers who continue to receive visits from Mary.
Mary delivers a message to one of the seers each month on the 25th. Here is the English translation of today's message:
Dear children! Today I thank you for every sacrifice that you have offered for my intentions. I call you, little children, to be my apostles of peace and love in your families and in the world. Pray that the Holy Spirit may enlighten and lead you on the way of holiness. I am with you and bless you all with my motherly blessing. Thank you for having responded to my call.
An archive of messages and further information is available at www.medjugorje.org.
An interview with Randall Sullivan is available on Godspy.